T-ara's Bo Beep Bo Beep has topped the prestigious Japanese Oricon Weekly Sales Chart Congratulations!!!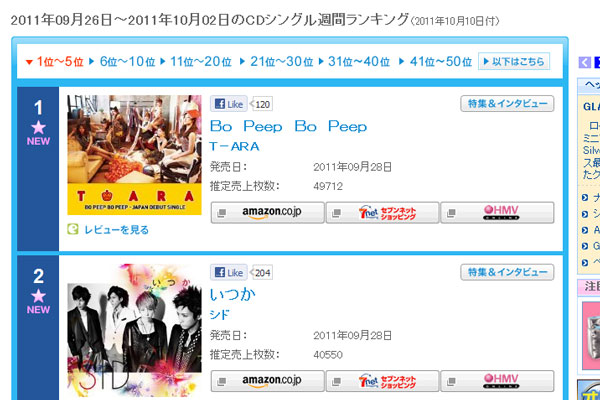 T-ara is the first Korean female pop group to top the chart with a debut single. The sales number is also the best debut record for a Korean girl group. We must thank the other groups (SNSD, KARA etc.) for breaking the ice though.
Following the success, it has been officially announced that T-ara's next Japanese single will be a remake of YaYaYa (check Soyeon's teaser).