Qri's Twitpic on 111211. Not sure where-when-who but she's getting a party and a birthday cake at a pretty weird place. And I guess the one holding the torchlight was Hyomin (hint?).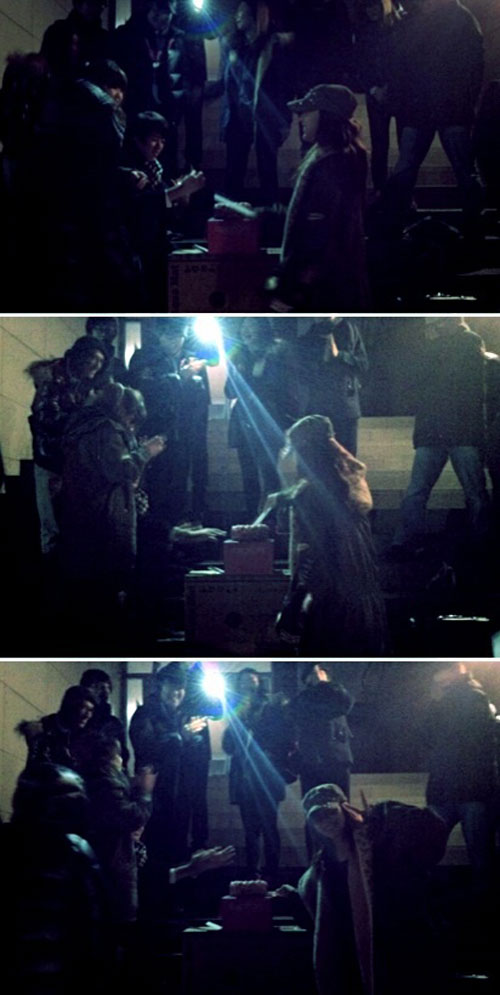 Qri also didn't forget to send a love message to Eunjung, who's celebrating birthday the same day (December 12) and probably too busy (filming her drama) to join the party.
케잌 컷팅식!! 모두들 고마워요♡
우리 함백구도 왕추카♥
Happy birthday girls!!!